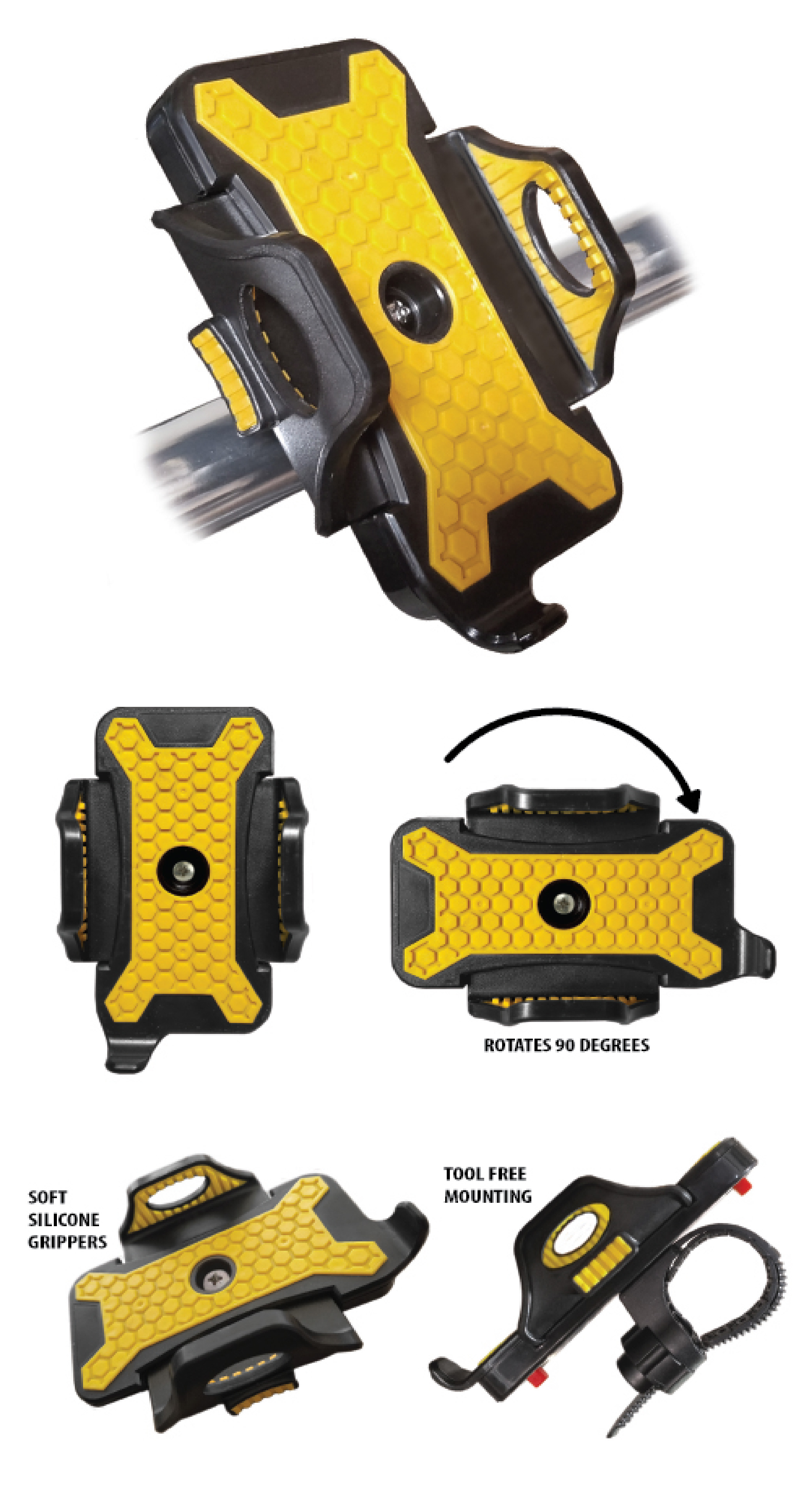 Rotating Cell Phone Holder
Rotates 90 Degrees
Our rotating cell phone holder fits most phones – those between 2 1/8" to 3 1/8" across which includes iPhone 7, iPhone 6, iPhone 6 Plus, iPhone 5, iPod Touch, Samsung Galaxy S6 S5 S4 S3, Note 1,Note 2, Note 3, Note 4,Note 7, and more.
Just place your phone between the brackets and squeeze them together until it is snugly held in place.  Silicone inlays cradle your phone gently but securely. Press outward on the two red buttons to quickly release your phone.
Once in place, you can twist the mount 90 degrees to view in both vertical and horizontal positions. (Portrait or Landscape).
Easy mounting requires no tools.